Tenafly Dentist - Tenafly Dental Office
Familiarize yourself and feel more comfortable when you arrive. The photos below will give you a feeling of familiarity when you arrive. We look forward to showing you around, if you like, and we will be happy to sit with you and discuss any issues you have regarding your dental care.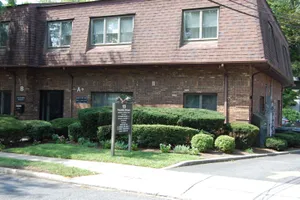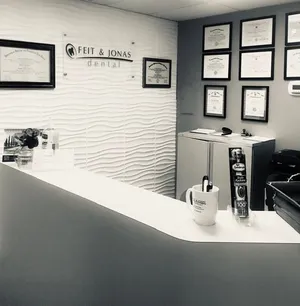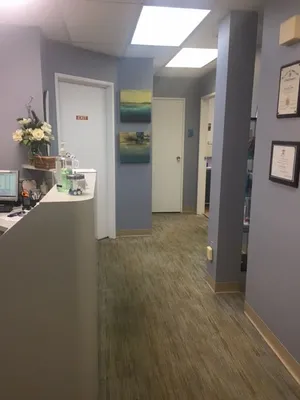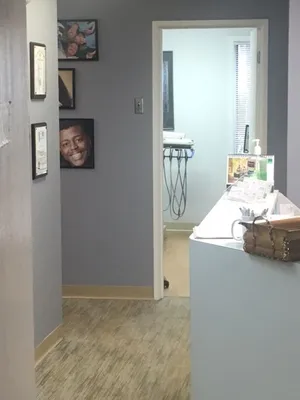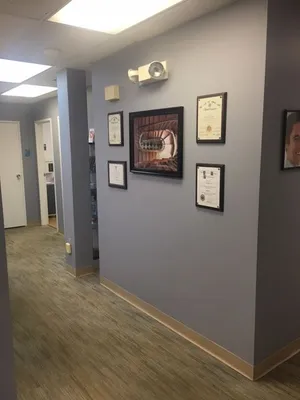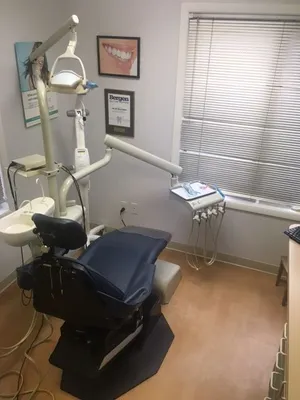 Our office is located off Clinton Avenue in Tenafly and is easily accessible. We have always provided the best in care using only the finest materials and time tested proven methods (this is important because while products may be new and 'innovative' they may not be tested over the course of time).
All procedures are performed in our office by doctors and licensed dental hygienists, should you have an issue that requires the expertise of local specialists in endodontics, periodontics or oral surgery, we will introduce you to their office, AND we will make contact with them before they see you to introduce you and the condition for which you will be seeing them. Coordination of care is carefully reviewed by us.
Be Confident with a Beautiful Healthy Smile
The smallest change in your smile can give your spirits a boost.
We use only the finest name brand dental products availble on the market in all the work we perform.
Calling or Texting our office
We are available to answer your calls and texts during normal business hours.
In addition to Covid Screening, You may be asked a few questions that will help us serve you better when you make an appointment (If your not sure of any of these questions--Don't worry--we will figure it out. For instance:
Reason for appointment (your chief concern)
Dates (approximate is o.k.) of most recent x-rays
Medical History that may have an influence on dental care.
Insurance (if applicable)
Who we can thank for your referral
Financial and Insurance Information
We make every attempt to keep the cost of high-quality dentistry affordable. We feel that we deliver the finest dental care at the most reasonable and affordable cost to our patients; therefore, payment is due at the time service is rendered, unless other arrangements are made in advance. For your convenience, cash, check or credit cards are welcome (MasterCard, Visa and Discover). We also accept CareCredit.
As an additional service to you, we will file necessary insurance claim forms. Please supply the receptionist with insurance card and any other information necessary to process claims. Any remaining balance after your insurance has paid is your responsibility. Your prompt remittance is appreciated.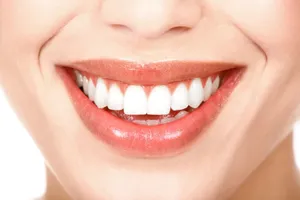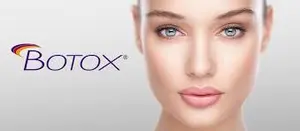 Dental Emergencies
If you are having a life threatening emergency call 911 immediately. If you are having a true dental emergency, please call the office and we will see you the same day (rarely we will have to make it another day). If you have an emergency while the office is closed, please dial 201-569-4535 or 201-569-5310. If there is no answer, please leave a message and your call will be returned.
Click here for door to door driving directions

Appointments
We know you have many choices when choosing a Dentist in Tenafly, NJ so we have made requesting an appointment a simple process via our Web site. If, for any reason you cannot keep a scheduled appointment, or will be delayed, please call us as soon as possible.

Payment Options
We accept checks, cash or credit cards. We also offer a flexible payment plan. Please see our Financial Coordinator for details. We are happy to file insurance for your reimbursement as long as you are free to choose your own dentist.